Prof Ogwang dragged to court over Covidex drug
Wednesday July 21 2021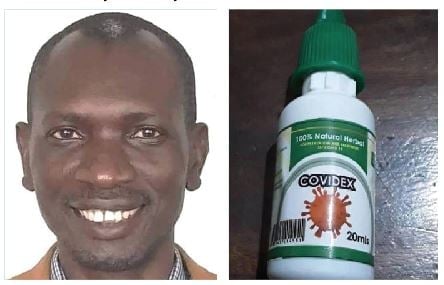 A team of lawyers led by Jude Mbabaali and Moses Kasibante has dragged Prof. Patrick Ogwang Engeu to court over Covidex drug, saying that he is enriching himself at the cost of the Ugandan taxpayer.
Jude Mbabaali, through his law firm, Jude Mbabaali and Co. Advocates allege that the government of Uganda borrowed UGX 283,312,000 from the World Bank to develop Covidex. He adds that it is the Ugandan taxpayer who will pay for this loan.
Jude Mbabaali also alleges that the agreement between the Ministry of Science, technology and innovation, and Mbarara University of Science and technology, the pharma-biotechnology and traditional medicine center was to develop Covidex to cure COVID-19 and that the drug would be available to Uganda's government hospitals at no cost or at a minimal cost.
He adds that Professor Ogwang has gone ahead to enrich himself with the said medicine which has been developed using taxpayer's money.
Through his Lawyers, Musa Matovu Kigongo, a resident of Masaka demands that Prof. Ogwang should provide Covidex to Ugandans at no cost since he has already been paid UGX 36 Million by the government.
Musa says that going to court is not to sabotage government programs but to open the eyes of Ugandans to the truth of the agreement between the state and Prof Ogwang.
Kasibante Moses who is also among the team that sued Prof Ogwang says they have obtained substantial evidence to pin him.