Russia mourns 52 dead in Siberia coal mine tragedy
Friday November 26 2021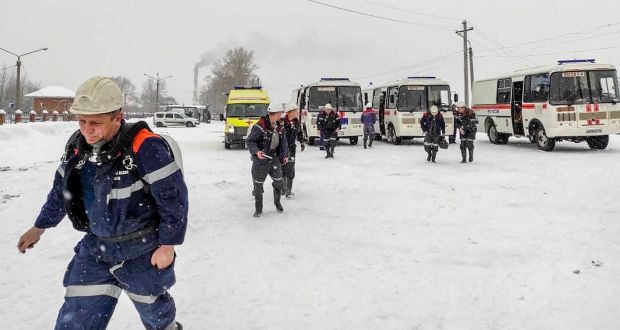 A Siberian mining region began three days of mourning on Friday after officials said 52 people died in a coal mine accident and a rescue effort ended in tragedy.
Investigators have launched a series of probes into the disaster at the Listvyazhnaya mine in the Keremovo region, the worst mining accident in Russia in more than a decade.
Officials said the mine had filled with smoke in the early hours of Thursday after an apparent gas explosion.
Fifty-two people were killed, the emergencies ministry said on Friday, including six rescuers who had been part of a search operation.
"This is a huge tragedy for the entire country and the Russian emergencies ministry," acting minister Alexander Chupriyan said in a statement.
"Rescuers, just like miners, did their duty to the end," he said, and their names "will remain forever in our memory."
The rescuers were to be given the Order of Courage -- one of Russia's top awards -- posthumously, the ministry said.
Chupriyan said in televised remarks on Friday that another person had been found alive. No more details were immediately available.
There were 285 people in the mine when it began to fill with smoke on Thursday and miners described a frantic scramble to evacuate. 
"I might have lost consciousness," one worker told Rossiya 24 state television. "I don't know how much time passed."
"I stretched out my hands, they couldn't find me on their own, because the visibility was bad," another said. "They grabbed me... I didn't understand who it was and where they were pulling me."