How lockdowns could aid neocolonialism, economic rundowns, permanent regrets for Uganda
Thursday July 08 2021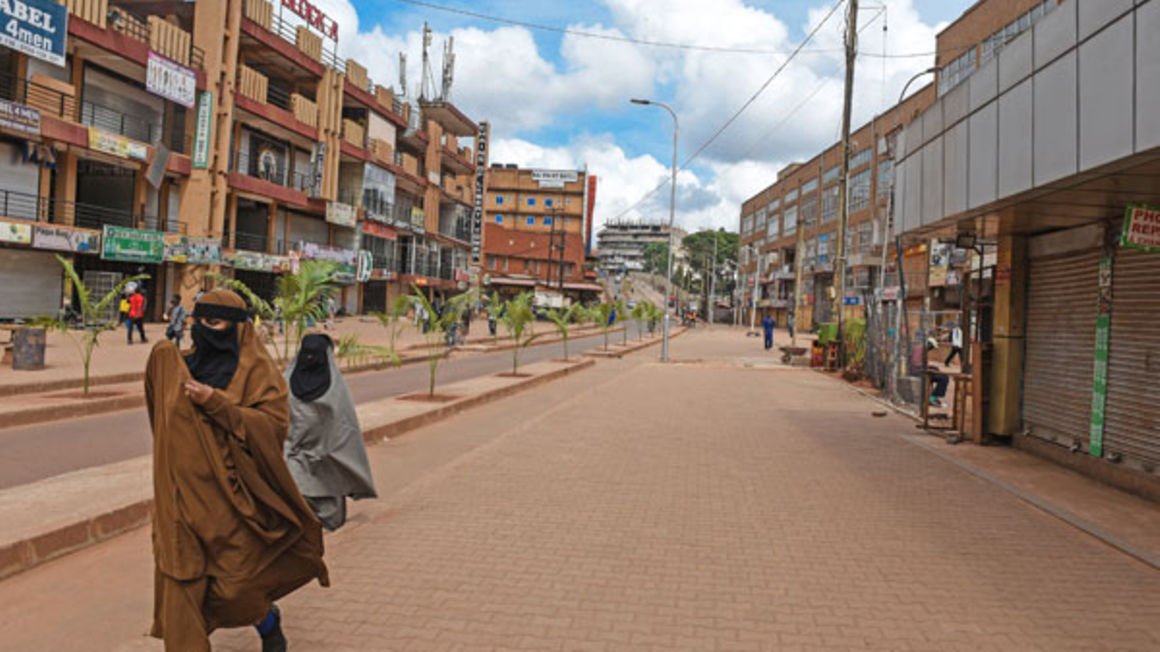 Here we are again. The very place we were in 2019 with an apparent hope that things only get better by applying the same old tactics with the hope that the "virtuous path" to defeating the pandemic is lockdowns. I know, I sound extremely skeptical but that's because I am.
In the words of H.E Yoweri Kaguta Museveni at the recent address at the World Health Organisation summit, he noted that the hoarding of vaccines by the international community was very selfish but it also awakened us to the realization that we had to fight for ourselves. Finally, the Ugandan government has awoken to the reality of suffering from a much more dangerous pandemic. The "W.H.O shill syndrome". It's quite a dangerous disease that causes us in one day to massively celebrate, adopt and forcefully enforce illogical blanket standards of containment on our citizens, and alas, in a moment, we get a rude awakening that indeed, they were never on our side.
That's the story of these vicious cyclic lockdowns. The moment we accept the logic of shutting down society each time Covid reaches a certain prevalence, a third and perhaps even fourth lockdown will become inevitable. It would lead to the most expensive game of whack-a-mole ever played.
The vicious cycle of stop-go lockdowns would be a major catastrophic indictment of government policy, an admission of total defeat, a victory of fear and emotion over reason, an appalling signal that Uganda has now become so culturally dysfunctional, so decadent as to be utterly incapable of any rational cost-benefit analysis.
Recent research by Douglas Whalen from the Department of Economics, Simon Fraser University, Burnaby, Canada further expounded on this. He notes that policy decisions (such as lockdowns) should be made based on both costs and benefits. To focus on one side of the issue and consider only costs or only benefits will necessarily provide a misdirection. The attempt to achieve a particular benefit through one mechanism might lead to an exacerbation of the costs. There are multiple methods to achieve a goal, but the cost consequences might be different for each method.
This is very imperative for consideration given the recent claims by the Permanent Secretary Ministry of Health, Dr. Diana Atwiine in an interview with the Daily Monitor where she highlights the key impediment to the COVID-19 fight as the stringent procurement laws.
She conveniently asserts that "when it comes to epidemics, we need to agree that we need to do away with procedures that stifle us."
This here is the very danger of such vicious cycles of lockdowns. The same excuse will be swung around yet we have been told that one of the key lessons the government learned from the first lockdown was thorough preparation and strengthening of the health system.
Please note that Government MDAs, including the Ministry of Health, district COVID-19 Task Forces, and the National COVID-19 Task Force received several donations from both corporate companies and private individuals to support the fight against COVID-19. Unfortunately, many of the Task Forces have not fully acknowledged the receipt of these donations and let alone made public the utilization of the received donations. As always, the ubiquitous media, public health, and political response to the pandemic have been one-sided, incomplete, and almost unchanging over the past year.
This vicious cycle does not only kill people but economies too after which we will be forced to borrow from them - the World Bank, IMF, and other western ponies -  as they keep promising us vaccines and consequently, we keep locking down. Ultimately Uganda's rising debt crisis means that eventually, the country will have to choose between strengthening public services and debt payments. The effect of the rising debt can already be seen with the country planning to spend 34% of the FY 2021/22 budget on debt repayment.
A recent audit report by ISER titled "Where did COVID-19 money go?" noted that Uganda is estimated to have received US$868 million from the 3 multilateral IFIs (International Monetary Fund, African Development Bank and World Bank) to prevent, manage and control the COVID-19 pandemic as well as mitigate the associated socio-economic impact.
The first multilateral IFI to respond was the International Monetary Fund (IMF) with the disbursement of US$491.5 million, in form of Rapid Credit Facility (RCF). This was followed by the disbursement of US$300 million by the World Bank in the form of budget support under the Development Policy Operation (DPO). In addition to the DPO, the World Bank also provided the following funding: US$12 million for Contingency Emergency Response Component (CERC), US$15.2 for Uganda COVID19 Response and Emergency Preparedness Project (REPP) and US$14.7 for Uganda COVID-19 Emergency Education Response Project. The African Development Bank (AFDB) also committed to finance US$31.6 million under the bank's Crisis Response Support Program (CRSP).
However, the failure to put in place sufficient institutional safeguards to prevent misuse of funds and limited measures to ensure participation of purported beneficiaries right from the onset of designing the COVID 19 response and throughout resulted in measures that were not sufficiently tailored to benefit the populace's immediate needs or foolproof against misuse. But when did this heist take full fruition? During lockdown. What's the trick? Lock them down, cast fear and despondency, and magnify deaths and boom, let the heist begin.
Unemployment would have surged, tens of thousands more businesses ruined, family and community life laid to waste, and immense misery created. What kind of society is ready to destroy so much to save so little? Uganda maybe.
N.B: As of June 25, the country had registered 78,394 Covid-19 cases, 903 deaths and 51,348 recoveries.
With lockdowns, we would no longer be a free society tolerating an exceptional, temporary shutdown to allow our scandalously unprepared establishment to learn to manage a terrible situation. Instead, we would have transitioned to a world of permanent emergency, a wartime society whereby individual rights and lives were permanently suppressed for an ill-defined, ever-shifting "national interest". A new principle would have become established: that the Government has the right and even the obligation to lock us down at the first sign of any new epidemic, even one that doesn't truly threaten the survival of our society. Is this the legacy they want? Certainly not. Sorry not sorry, do they even care?
This is not to say that there wouldn't be gains from locking down again. Sharply reducing social contacts would slow the spread of the virus but these benefits would be limited, uncertain, and temporary, and some of them could be achieved in a less costly fashion. Any upside would need to be set against gigantic, guaranteed economic, social, personal, and metaphysical costs.
The main rationale for a "circuit-breaker" – is that it would buy yet more time for "one last push" on testing, tracing, and a vaccine – is tragically delusional. Even the French and Germans have failed to introduce effective testing and tracing, suggesting that the endeavor may be an elusive gyration.
In all, public health experts don't have the full perspective. We can't go on like this for much longer. The first lockdown probably increased our debt to GDP ratio greatly. We could survive that, of course, but what firepower would we have left when the next calamity hits us? What about another virus – Covid-24, say? And the one after that? Or what about the next bad flu season? The nation would be all but bankrupt by 2030, with even a serious financial crisis.
Should we then still say that there is any virtue in lockdowns? Not at all. It's all a vicious cycle of untold torture. However, considering the potentially harmful effects of such lockdowns, a more sustainable and realistic strategy is needed to effectively and holistically combat the pandemic. Additionally, a longer-term strategy to reduce morbidity and mortality from this and future pandemics is needed, focusing on environmental factors, toxin exposure and other risk factors for non-communicable diseases that potentially compromise the function of the immune system and increase infectious disease susceptibility and severity.
Hospital preparedness is critical in organizing the national and local response to communicable disease epidemics. Increasing bed capacity, adjusting the infrastructure and re-allocating human and equipment resources, implementation of measures to protect staff, patients, visitors and training of personnel are important measures in dealing with a communicable disease crisis.
Primary healthcare and community care can have a central role in relieving the pressure from hospitals and maintaining population health. Primary care can essentially become the critical first line of defense through multiple primary and secondary prevention interventions in relation to COVID-19. Community education and risk communication, risk stratification and identification of vulnerable groups that need to be more aggressively protected from infection, pharmaceutical control of comorbidities that are recognized risk factors for severe COVID-19 and interventions to reduce health inequalities can only be achieved through a coordinated and well-planned action of primary and community health care. The usually long-lasting and trusted relationship between primary care physicians and patients ensures an open line of communication and may even prevent misinformation and misperceptions which we are grappling with currently through "fake news".
But you see, all this hasn't been our priority but definitely, #EndLockdownsNow.
The writer is a lawyer.